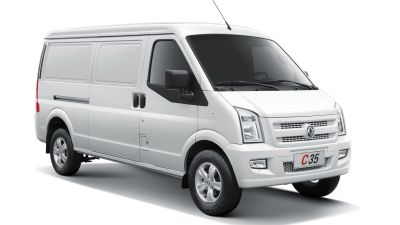 The C35 van is incredibly load-efficient and combines a large load area with compact exterior dimensions.
At 4,500mm long, it takes up the same amount of space as an average small panel van, but offers medium-sized van loading characteristics with up to five cubic metres of volume combined with a payload of 750kg – all of which can be loaded through the rear and two side cargo doors.
The compact size combined with a small turning circle means high manoeuvrability.